Bayview Bearing
is the leading supplier of many high end power transmission products in Southern New Jersey. No parts or quantities are too small. From a coupling, to a log splitter, to an entire conveyor line, Bayview Bearing is your local Power Transmission specialist.
Sprockets and Roller Chain: Sprockets and Roller chain are one of the oldest and most popular means of power transmission. The teeth of the sprocket, or pitch, are matched to the gaps between the links. This allows for great Horse Power to be transmitted from one side of the drive to the other. Bayview Bearing & Supply stocks a large range of Sprockets and Roller chain, from 25R to 240R in the Egg Harbor City Warehouse.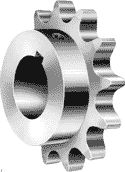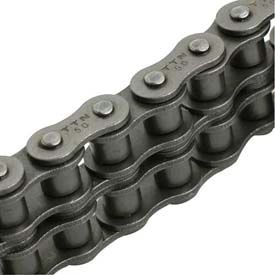 Sheaves and Belts: Sheaves and belts are the most common form or power transmission in the world. A basic drive requires 2 sheaves and a least one belt. Sheave and belt drives can be found in a wide range of applications and sizes. Belt and Sheave drives are the primary method of power transmission on fans and compressors. Bayview Bearing & Supply has an extensive inventory of belts and sheaves in the Egg Harbor City Warehouse.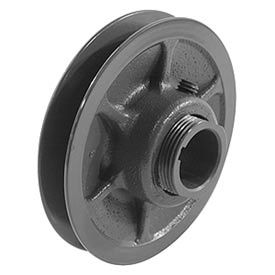 Synchronous Drives:Synchronous Drives are an updated version of a belted drive. The basic system is the same, 2 pulleys and one belt, the difference is that the belt has a tooth that is matched to the pulley. This allows for much greater horse power to be transmitted in a much smaller space. Call or visit Bayview Bearing & Supply today to have a Synchronous drive engineered for your application.